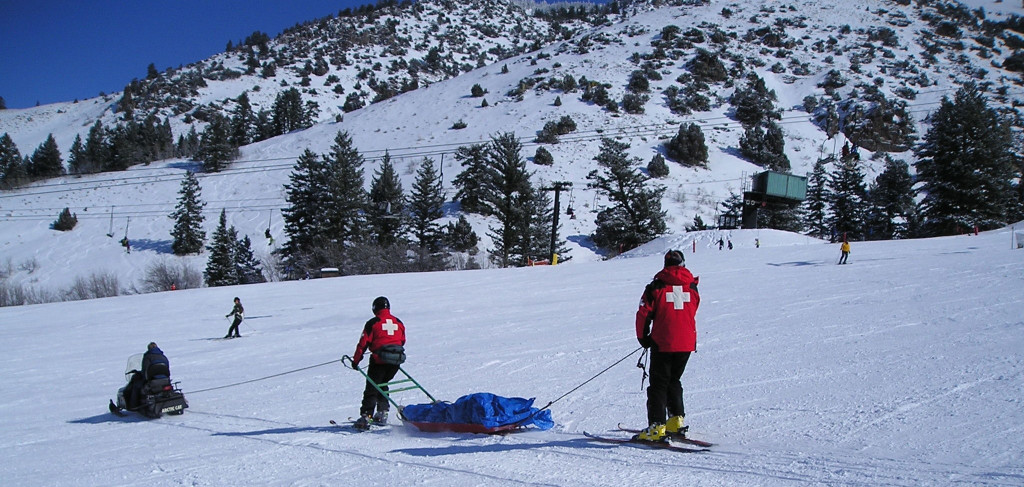 Max Safety Day
Max Safety Day is Saturday, January 20th. This is in conjunction with the National Safety Initiative. The object of the initiative is to communicate a strong safety message. We recognize there are inherent risks to skiing and snowboarding. It is important to keep these risks in perspective and realize that personal responsibility is key in further reducing the frequency of accidents. Activities throughout the day will focus on safety awareness and the role of Ski Patrol on the mountain.
Know the Code
Patrollers will meet with kids during lunch with prizes for those who "Know the Code". Throughout the day, Patrollers will reward those seen demonstrating extraordinarily safe behaviors with buffs provided from NSP and candy from Gem State.
National Ski Patrol Information
Individuals interested in becoming a patroller will have the opportunity to learn more about the program. There will be a tent set up outside in the parking lot near the ski patrol building with patrollers onsite to provide more information.
3340 E Green Canyon Rd
Inkom, ID 83245 United States

+ Google Map
Date: January 20, 2024
Time: 12:00 pm - 2:00 pm
Phone: (208) 775-4452