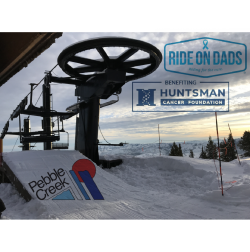 Ride On Dads Scavenger Hunt
Join us for the 3rd annual Ride On Dads Scavenger Hunt! A day of fun on the slopes, fundraising for the Huntsman Cancer Institute, and Prizes!
Whether you are hitting the slopes to raise money or cheering on your favorite skier, the Scavenger Hunt is a great opportunity to make an impact on lives.
Pebble Creek will host the hunt from 12:00 pm-2:00 pm. Participants will earn a token for every donation, also they will complete a set of clues to gather the tokens from around the mountain. The Scavenger Hunt will not be a race, but a casual event to have fun and enjoy the outdoors in the name of philanthropy. Tokens will be entered into the drawing for a plethora of great prizes, to be announced on the deck at 3:00 pm.
Participate or sponsor someone in the Ride On Dads Scavenger Hunt today at https://hope.huntsmancancer.org/rideondads. A lift ticket is required to reach token locations on the slopes, but participants will be given a $10 off coupon for a lift ticket that day. Register ahead of time online or in person on Saturday by 11:00 am.
Those involved with the Ride On Dads Scavenger Hunt will raise money with proceeds going to the Huntsman Cancer Institute, which houses the world's largest repository of health and genealogic records in the world. More genetic mutations for inherited cancers have been discovered at Huntsman Cancer Institute than anywhere else in the world. The genes for breast, ovarian, melanoma, head and neck cancer, colon cancer, and more, were all discovered here. By funding efforts to better understand the beginnings of cancer and more effectively treat cancer, you help relieve suffering and improve the quality of life for cancer patients, survivors, and their families when you give.
First 200 participants registered will receive a Ride on Dads beanie.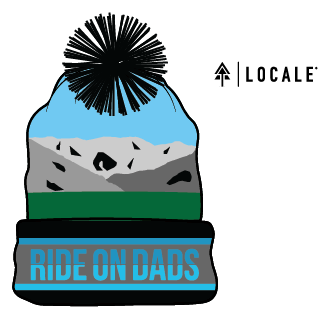 3340 E Green Canyon Rd
Inkom, ID 83245 United States

+ Google Map
Date: March 2, 2024
Time: 12:00 pm - 4:00 pm
Phone: (208) 775-4452