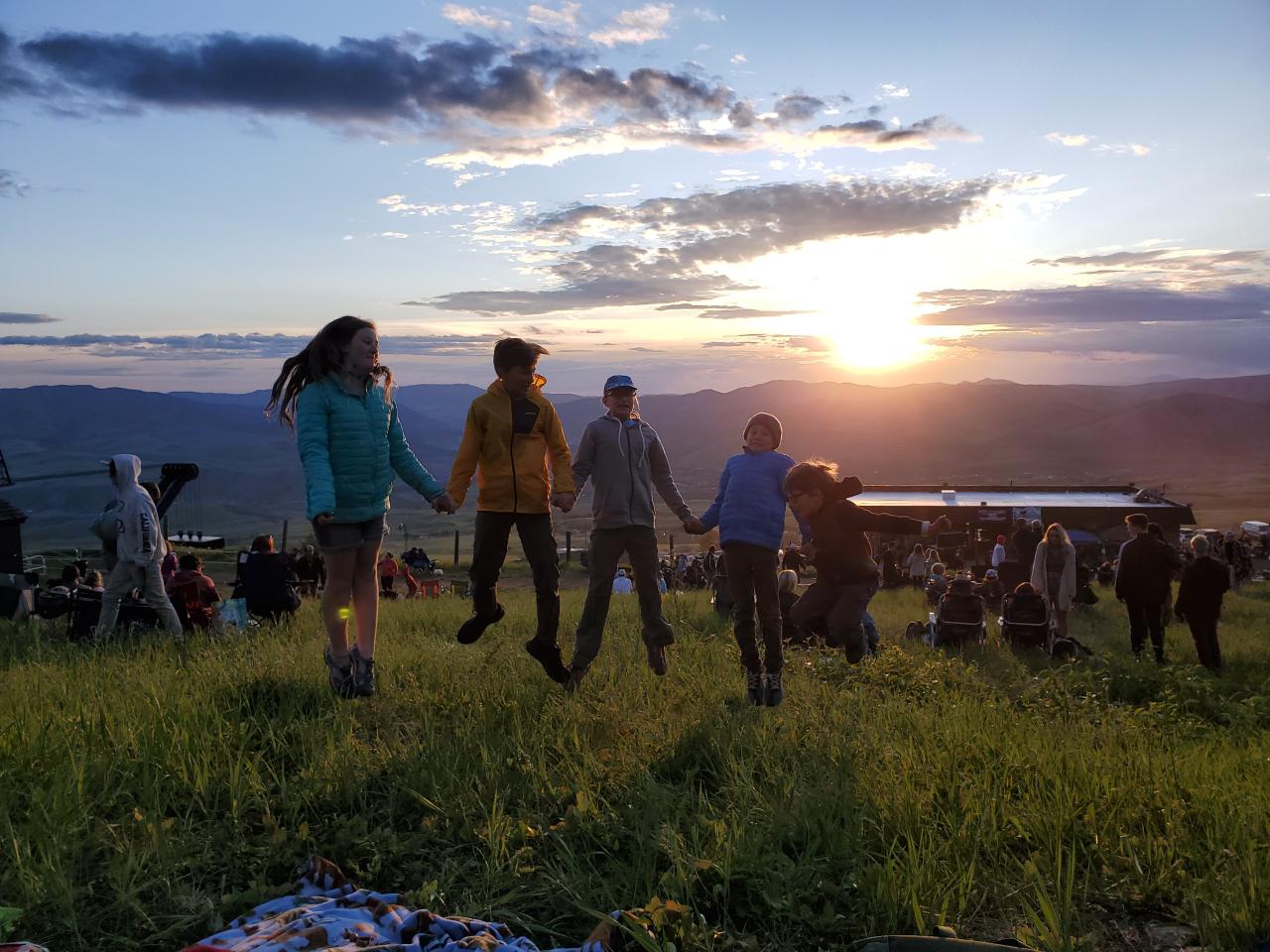 Wildflower & Music Festival
What: Pebble Creek Wildflower and Music Festival
Where: Pebble Creek Ski Area
When: June 22, 2024 1:00-9:00 pm
Why: Annual fundraising event for Pebble Creek Ski Patrol

The Pebble Creek Wildflower and Music Festival will be held on June 22, 2024. Wildflowers are at their peak for Pebble Creek's annual Wildflower Festival and combined with the fun music and mountain atmosphere, this is one summer event not to be missed! Concert goers can nestle their lawn chairs and blankets in the wildflowers on the slope providing a perfect view of both the performers and the sunset. Gates open at 12:30 and admission is $20 per person, with advanced tickets on sale for just $15 at Barrie's Ski & Sports, The Sand Trap, and Bisharat's Market in Inkom.
In celebration of the beautiful natural wildflower display, Pebble Creek will operate the Sunshine Chair Lift from 3:00 until 7:00, for persons wanting to take a wildflower hike back down the mountain. Plan on hiking as downhill lift service is not available. The cost for the lift ride is $15.00 for adults and $5.00 for kids 5 to 12. Sorry, no kids under 5 are permitted on the lift.
Beginning at 1:00 pm, live music on the deck. Pebble Creek Ski Patrol will be barbecuing a tasty menu of food on the deck and beverages will be available as well. Wristbands are required to purchase alcohol, so bring your I.D.! Vendors will be on site offering various local and handcrafted items.
Parking is limited so carpooling is encouraged! There are FREE shuttle bus rides to and from the lower parking lots. For vehicles with 3 or more people parking is free, otherwise there is a $20 parking fee.
No dogs, please.
The Festival is a fund raiser for the Pebble Creek National Ski Patrol. National Ski Patrol members support Pebble Creek in preparing the mountain in the morning, rescuing and caring for injured guests throughout the day, and making sure everyone gets down safely when the mountain closes. The National Ski Patrol is a federally chartered nonprofit membership association. As the leading authority of on-mountain safety, the NSP is dedicated to serving the outdoor recreation industry by providing education and accreditation to emergency care and safety service providers. The National Ski Patrol derives its primary financial support from membership dues, donations, and fundraising. The Wildflower Festival at Pebble Creek provides the Ski Patrol an opportunity to purchase many of those items needed for emergency care.